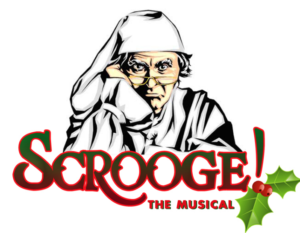 Brooke Elementary School Presents
SCROOGE
Wednesday, December 12         MATINEE:  1:00pm (Cast A)  EVENING: 6:30pm (Cast B)
Thursday, December 13             MATINEE:  1:00pm (Cast B)  EVENING: 6:30pm (Cast A) 

TICKETS – $ 5.00 each for MATINEE (1:00 pm) Show
                   – $10.00 each for EVENING (6:30 pm) Show

The voices of Brooke students can be heard throughout the school as they practice for the upcoming Scrooge production!    All students from Kindergarten to Grade 7 will be singing and acting in the musical under the direction of Mr. Peter Murrin, and assisted by Mrs. Janelle Lindahl and Mr. Johnson Wong.  The entire school has dedicated a large amount of time to the practice and performance of this musical during the months of November and December, and we need all students to attend on both evenings to maximize the impact of the show. If your child will be away on the performance dates of December 12 & 13, please inform their classroom teacher as soon as possible.
Ticket order forms have been sent home (see ticket form below if you need an extra form).  Please return them quickly, so that we can see where we are at in terms of extra tickets.  We look forward to a wonderful experience for all!